Cuba Medical Traveler News:
Cheap Flights to Warm Places Starting at $49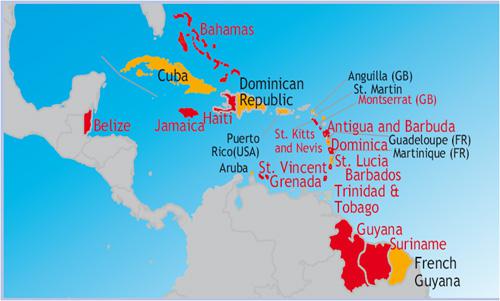 Best for flights from/to Anguilla, Anguilla(AXA), Antigua and Barbuda ((ANU), Aruba, AW (AUA), Bahamas Nassau, BS (NAS), Barbados Bridgetown, BB (BGI), Bermuda (BDA), Belize Belice, BZ (BZE), Bonaire (BON), Grand Cayman Island, Cayman Islands (GCM), Curacao CW (CUR), Dominica (DOM), Grenada St.George's (GND), Haiti Puerto Príncipe, HT (PAP), Jamaica Kingston, JM (KIN), Montego Bay, JM (MBJ), Puerto Rico San Juan, PR (SJU), República Dominicana Punta Cana, DO (PUJ), Santiago de los Caballeros, DO (STI), Santo Domingo, DO (SDQ), Saint Kitts and Nevis (SKB), Santa Lucia, St Maarten, SX (SXM), St.Vincent Grenadines (SVD), Trinidad and Tobago Port of Spain, TT (POS), Guyana Georgetown, GY (GEO),
Canada Calgary, CA (YYC), Montreal, CA (YUL), Toronto, CA (YYZ), Vancouver, CA (YVR), US Fort Lauderdale, US (FLL), Miami, US (MIA), Boston, US (BOS), New York, US (JFK)
to Cuba Holguín CU (HOG), Havana, CU (HAV), Santa Clara, CU (SNU), Santiago de Cuba, Cuba (SCU)
Best Hotel Deals in Cuba
---
After more than 50 years, first U.S. cruise arrives in Havana Harbor
Shortly after 3:30 p.m. on Sunday, the 704-passenger Adonia luxury ship pushed off its moorings at PortMiami, signaling the beginning of the first cruise from America to Cuba in more 50 years. Passengers lining the ship's top deck waved goodbye to the port employees, relatives, and the crews of television reporters gathered outside terminal J, where the Adonia had been parked. A soft warm breeze mingled with the sunny, clear Miami sky. On Monday, the cruise pulled into Havana Harbor, officially restarting commercial travel on waters that served as a stage for a half-century of hostility.
The ship is scheduled to dock at Havana harbor for two days and follow on to visit the ports of Cienfuegos and Santiago de Cuba. This would be a traditional sightseeing tour, where cruise passengers will enjoy the landscapes, meet the people and take a look around.
The cruise price is 1.800 dollars per person, not including visa, taxes and harbor tariffs. No beach tours will be allowed, since American laws ban US citizens from doing tourism in Cuba and the beach is considered a leisure activity not included in the 12 categories authorized for US citizens to visit the island.
First U.S. managed hotel on the island in over 50 years, began operating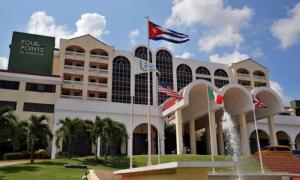 Havana's newly named Four Points by Sheraton, the first U.S. managed hotel in Cuba in over 50 years, began operations under the administration of the Starwood chain, in association with Cuban state enterprise Gaviota. Located in the capital's Miramar neighborhood, the establishment formerly known as the Hotel Quinta Avenida is one of two in the capital to be managed by the chain as part of an administration contract signed between Starwood and Cuba, the first of its kind since 1959. For prices see the box below:
New U.S. presidential policy directive to lift restrictions on U.S. imports of Cuban rum, cigars and Cuban manufactured pharmaceutical products
President Barack Obama issued a presidential policy directive aimed at consolidating changes adopted with regard to Cuba. Consistent with this directive, the U.S. Departments of Treasury and Commerce issued further regulatory changes, which are set to enter into effect on Monday, October 17, and include new avenues for joint cooperation projects in the fields of scientific research, and U.S. imports of Cuban manufactured pharmaceutical products. Meanwhile, U.S. citizens permitted to travel to Cuba under the 12 authorized categories will be able to import, for their personal use, unlimited quantities of Cuban rum and cigars in their luggage.
U.S. JetBlue expanding flights to Havana
U.S. airline JetBlue announced that it will be expanding flights to Havana, with a new route from Boston and more departures from Fort Lauderdale.
In a statement the airline announced that it will launch its first non-stop service between Boston's Logan International Airport (BOS) and Havana's Jose Marti International Airport (HAV) beginning November 10, 2018, with flights every Saturday.
JetBlue is the first airline to operate commercial service between the U.S. and Cuba in more than 50 years.
The airline also announced that it will start to offer up to three daily flights between Fort Lauderdale and Havana on Sundays through Fridays beginning November 11, 2018.
Cuba Visa Requirements for Medical Tourists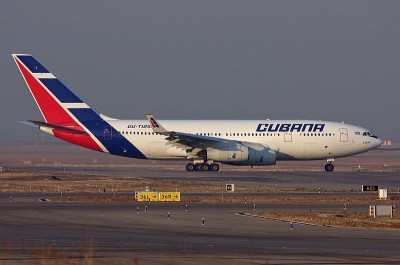 Cuba is one of the most popular tourist destinations among people from across the world, especially from Europe, South American countries and the neighboring Caribbean countries. The excellent quality of health and medical services provided by Cuban hospitals and clinic facilities has lead to a considerable increase in the number of visitors in the recent past.
The government of Cuba requires all persons, irrespective of their nationality, entering the Cuban territory to possess a valid tourist card and an active passport. Tourist cards for a period of 30 days is issued to people traveling to the country, while a 30 day extension can also be gained through the immigration department while in the country. Travel cards are available without the payment of any fees for citizens belonging to some countries, including Armenia, Barbados, Belarus, Dominica, Macedonia, Mongolia, Serbia, Russia, Singapore and Slovakia among others. People from the USA are subject to stringent processes governed by the Office of Foreign Assets Control.
For tourists travelling from Canada, the airlines that you are flying with usually provides you with the tourist card visa. Citizens of European nations have to procure a travel card from the Cuban consulate in their home countries, prior to arriving in Cuba.
There is no separate medical visa that is available, but a tourist visa is adequate to seek medical services in the country.
**It is advisable to contact an embassy, consulate, or similar expert in visa requirements prior to traveling for your medical care in Cuba.
Tourist Card
The tourist card allows its holder to stay in Cuba for 90 days from the date of entry into the country, and is valid for 1 entry into Cuba. For a stay of more than 90 days, one can request an extension of another 3 months at any tourism office in Cuba, for a maximum stay of 6 months.
Children, regardless of their age, also require a tourist card, even if they are registered on their parents' passports.
ACCOMMODATION
The biggest issue since the announcement of easing travel restrictions by the U.S. government has been hotel capacity. Cuban hotels may not be able to handle a sudden increase in visits from America. Given the lack of hotel rooms, bed-and-breakfasts could be in demand. Anyway check out what's available and at what price on the dates of your visit. Just type in location from the right. Compare your operator prices.
Medical Tourism to Cuba: What can US citizens expect now
Some media reports have stated that new rules will allow Americans to go to Cuba for treatment. But this is not correct, as medical travel is not included in any of the 12 agreed reasons for travel now allowed. It may be allowed in the future, but this depends on Republican politicians voting to end or greatly reduce sanctions. While the U.S. and Cuba have now stated their intention to restore diplomatic ties, American tourists won't be able to easily board a plane to Havana anytime soon. While Canadians, Europeans and almost everyone else travels to Cuba freely, it still remains illegal for most U.S. citizens to travel to and spend money in Cuba.
Despite Obama's declaration, the Cuba embargo was passed by Congress, and lawmakers would first have to lift its half-century old trade embargo. Keep your eye on the news. The US Treasury's Office of Foreign Assets Control oversees travel to Cuba.
There are 12 categories of people who are allowed to visit including close relatives of Cubans, academics, those traveling on official government business, those on humanitarian or religious missions, journalists and people on accredited cultural education programs.
How to travel
If you qualify under the criteria you currently must deal with a government licensed operator. Those tour operators assist travelers to obtain visas and flights. Those agencies include small operators who cater to Cuban-Americans. Several large tour companies offering weeklong educational trips for $3,000 to $8,000 per person. Eighteen airports are currently approved to accommodate travel to Cuba and several US airlines offer charter flights to the Cuban cities of Havana, Holguin, Santa Clara and Cienfuegos but the only way onto those planes is via one of these agencies.