Visiting Dentist in Cuba Recoups your Holiday Costs if Uninsured or High-Deductible. Just Book Affordable Top Quality Dental Work in Cuba
Cost is the No. 1 reason why many people don't get regular dental care. No wonder. Dentists can charge $200 or more for a routine cleaning and exam. Filling cavities can cost several hundred dollars, while total fees for dentures and braces can run into the thousands.
Don't hesitate to DROP US A LINE drcubamd@gmail.com for free guidance.
Need Extra Money? Try this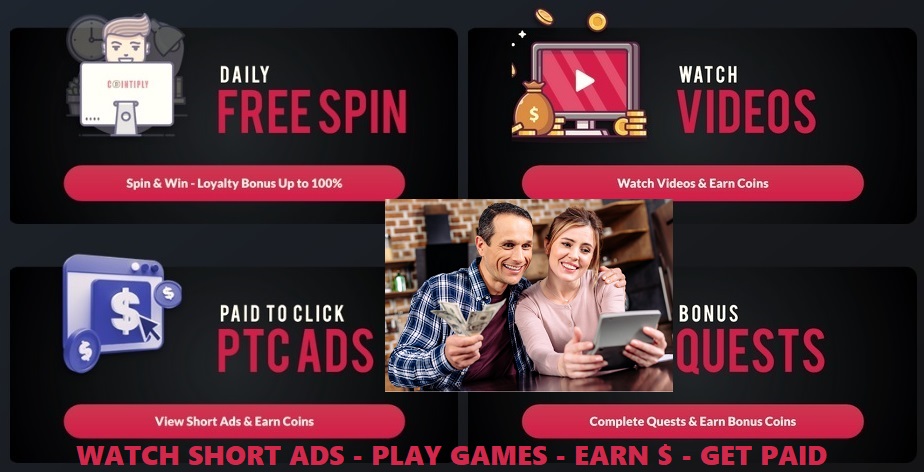 That's a lot more than most people can bite off. You may be retired, on a limited income, out of work, or lack dental coverage. One in 3 American adults lack dental insurance. Even with insurance, expensive services can leave you stuck with big out-of-pocket spending.
With access to affordable dentistry becoming increasingly difficult and the costs of private dentistry becoming prohibitively expensive, a significant number of people are now seeking dental treatment abroad. Anyway no one wants to overpay for dental work and wants to anticipate the cost of dental care before scheduling an appointment. Modern, high quality dental work is available in Cuba at prices significantly lower than in many countries, and many people choose to combine their dental treatment with a relaxing holiday.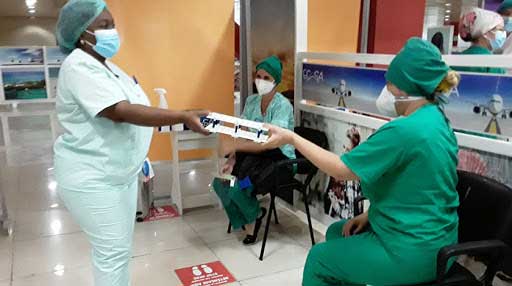 The Cuban health care system has an excellent reputation and is more advanced than most other countries in Latin America. It often serves as a model for developing nations around the world. Varadero health services are amongst the best on the island. Cuban doctors are usually highly qualified, and the care and treatments are comparable to the ones received in more developed and wealthier countries. Still, some medicine or equipment are not always available or sometimes obsolete.
Cuba operates a special division or hospitals and clinics for paying foreign clients, with English-speaking doctors and better supplies and equipment.
This is the largest and best-equipped clinic in Varadero for tourists. Services include Emergencies, medical or dental consultations (10 to 30 CUC), hotel calls (50 to 75 CUCa>), ambulance, medical imaging (X-rays, ultrasounds), laboratory, physiotherapy, dental clinic, good pharmacy on-site.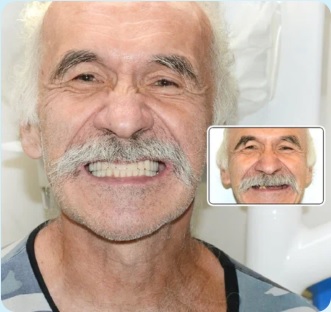 Click "Buy now" to download DENTIST in VARADERO FULL CONTACT DATA EUR 10.- ONLY (approx. U$ 10.10, CAD 15.49)
Negotiate discretely your issue with Cuban clinic on your own.
Don't hesitate to DROP US A LINE to drcubamd@gmail.com We charge EUR 5.- only
International tourists can already visit most of Cuba
Taking in consideration the current epidemiological situation in Cuba and in correspondence with the national plan of confrontation to COVID-19, international tourist operations will be allowed in all the provinces that are in the phase of new normality.
Popular procedures include cosmetic and restorative dental techniques such as implants, crowns and bridges, veneers, composites and ceramic inlays/onlays, teeth whitening and orthodontic braces.
Dentistry and implants costs in Cuba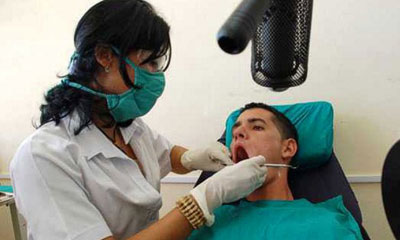 A common dental restoration or dental filling costs in Cuba 20.- CUC That is a dental restorative material used to restore the function, integrity and morphology of missing tooth structure. Average price for dental implantation program:
Stomatological Assessment & Evaluation: CUC 170.- Implantation Surgery: CUC 745.- per unit (CUC 700.- for 2 to 5 teeth)
Dental Implant Procedure Explained Step by Step and Ways to Save Money at the Dentist in Cuba

If you've lost your tooth due to an accident, blunt-force trauma, or dental extraction (because it can't be saved anymore through root canal therapy or it's been cracked beyond salvaging), you can still complete your missing smile (and tooth) with dental implant surgery (otherwise known as a dental implant procedure).
What Is a Dental Implant?
Dental implant involves replacing an extracted tooth with a metal stud or post screwed right into the bone to serve as an anchor to the crown or false denture that would otherwise not have anything to keep it situated right into the tooth socket of your missing tooth. That's the main appeal of a dental implant procedure.
The artificial teeth, denture, or crown, is plugged right atop the stud. Meanwhile, the post itself is what makes your new teeth look and function like real teeth. It's the best alternative you have against bridgework that doesn't fit too well or dentures that have a tendency to fall off (because they're not permanently affixed to your gums and mouth anyway).
Implants are much more convincing as real teeth than detachable dentures or even crowns placed atop dental bridges that require the dentist to destroy two adjoining healthy teeth in order to place a false tooth or teeth between them and the gap of missing teeth, hanging over them like a bridge of sorts.
When Is This Used?
Implants, particularly the single-tooth variety, can be availed of by people who are missing one or more teeth. It's usually availed of by those who've lost teeth and wish for a permanent teeth restoration solution that's more dependable than dentures or a dental bridge. It's also used in order to replace missing teeth with bone supports that have withered away due to periodontal disease.
Extraction: If your withered or dead tooth hasn't been extracted yet, it should be extracted in order to allow placement of your dental implant post. Naturally, you can put an implant where there's still a tooth available. Then again, you also have the option to save the tooth with endodontic therapy or a root canal treatment.
Preparation: From there, your jaw will be prepped for surgery. You might need to get bone augmentation through bone grafts as well to give the post enough bone and room to anchor itself to your jaw. Without enough bone to embed the implant upon, the implant will fail to stick.
Surgical Insertion: The implant is surgically inserted into the tooth socket via an opening, your dentist himself will make within the jawbone. This involves cutting away the gum then drilling into the jawbone itself in order to place the stud or post into the bone via screwing it into place.
Healthy Surrounding Teeth: The natural teeth and their supporting tissues near the tooth socket where the implant is supposed to be inserted must be in excellent health and not suffering from gingivitis or periodontitis. Otherwise, the dental implant procedure won't succeed.
New Tooth Root: After implant integration has taken place, with the post becoming one with your jaw bone, it will serve as your new tooth root for the crown that will be placed atop or plugged into the stud. An abutment is required to support the connection between crown and implant.
The More Preferable Crown: The cap or crown is more preferable to the denture or a false set of teeth because it has a natural tooth look and it even feels like one of your teeth due to its dental implant anchor. The abutment that connects the crown to the implant also looks like a tooth, albeit smaller.
Fills in Gaps and Restores Your Bite: Dental implants are also dependable because they fill in the gap left by the missing tooth. If you leave the gap alone and decide to not go through a dental implant procedure, your teeth will gradually move towards the gap to balance your bite out, thus changing your jaw shape and teeth placement.
Stops Facial Structure Degradation: Implant dentistry can prevent your face, jawbone, and chin from changing down the line in order to accommodate the gap from your missing tooth. The more missing teeth you allow to remain missing, the more your bone, facial, and jaw structure will change as you grow older.
Dental Implant Bridge: Even if it's just a single-tooth stud type of implant, you can use it to replace a whole row of missing teeth by placing two studs on opposite ends of the row to create a bridge of sorts (as opposed to destroying existing teeth to serve as placements for a dental bridge).
Parts of an Implant
A tooth restored by implant dentistry is composed of the following parts.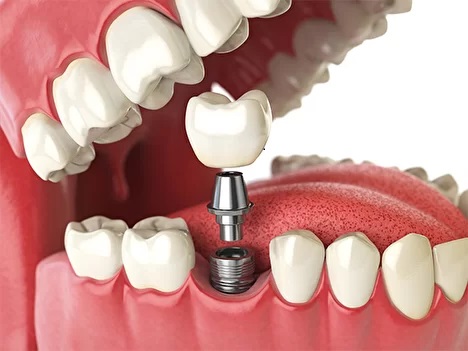 Implant: The titanium stud, post, or implant is placed on the lower or upper jawbone (wherever your missing tooth used to be, right into the socket). It's the metal anchor that doubles as your restored tooth's new tooth root of sorts. This titanium implant is what gives crown false teeth or dentures that extra natural feeling when you wear them. This is in contrast to bridges that require you to destroy healthy adjoining teeth or dentures that can get dislodged rather easily.
Abutment: This can be made of porcelain, surgical stainless steel, zirconia, gold, or titanium. It's screwed into the implant and serves as the filler or an adapter that connects the crown to the implant. The substructure or connecting element adds extra support to the crown as a supporting contact. This is the main adapter of your implant setup that connects the implant with the crown better. The abutment is necessary because it makes it harder for the crown to loosen up or crack under biting pressure compared to simply slapping the crown into the implant.
Crown: The crown is the part of the restored tooth that looks and is shaped like a natural tooth. It serves as the cap that you put onto your implant in order to serve as your replacement tooth. It's made to be tough and it's actually replaceable in case it cracks. The crown is typically made of PFM (a metal alloy) fused with porcelain so that you end up with a denture that's arguably tougher than your average tooth. This crown is cemented or screwed onto the abutment. If screwed, the screw hole is covered with a restorative material used in filling cavities (composite).
The Implant Process
In regards to the implant process itself, here's a step-by-step guide you can follow in order to properly go about this dental implant procedure.
Preparatory Precautions
You need to have your implant surgery approved before anything else. Here are the steps that you should expect to happen. In many ways, preparing for the implant takes longer than the dental implant procedure itself.
Initial Consultation: You will first have to undergo a consultation with a prosthodontist before any work is done. This specialist (or a general dentist with special training in implant placement and restoration) will determine if you're a qualified candidate for implant dentistry or not.
Comprehensive Examination: Your dentist will have you undergo an exam where he'll review your dental and medical history. He'll also create impressions of your gums and teeth (for the sake of creating teeth models) plus take dental x-rays of your jaw, particularly the area where the missing tooth or teeth are.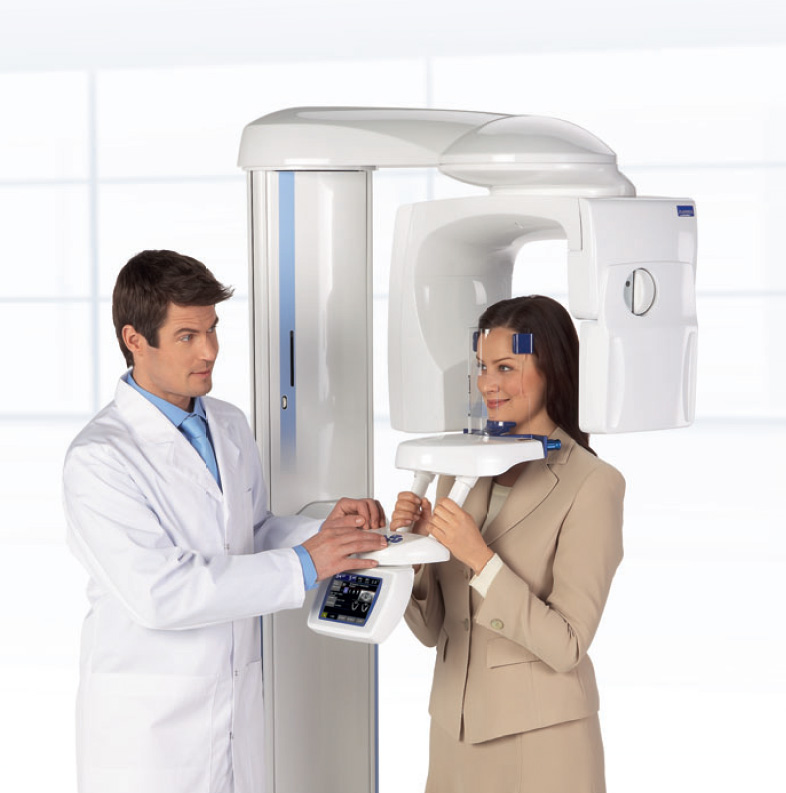 CT Scan of the Mouth: There are also cases wherein a computer tomography scan (also known as a CAT or CT scan) of your mouth is required so that the dentist knows what he has to work with. It assists him in determining how much jawbone is available for implantation or if bone grafts are called for (particularly those who lack a strong jaw or chin will need bone augmentation).
Nerves and Sinuses: The CT scan also assists in locating structures such as sinuses and nerves that should be avoided while doing implant surgery. The last thing you want to happen is to suffer from nerve damage or break your sinuses while attempting to regain the tooth that you've lost through restorative means.
Bone Grafting
If there's not enough bone in your jaw to hold an implant according to x-rays or the CT scan, the dentist can discuss options for bone augmentation or buildup.
As noted in the earlier sections, grafting might be called for in order to ensure there's enough bone for the post to embed itself in. Otherwise, the dental implant procedure might fail and end up dislodging itself when you apply the regular biting forces of the human mandible unto your implant.
What to Expect with Bone Grafting: When it comes to augmenting your jaw, it typically involves taking bone from other parts of your jaw/hip/chin, through a donor, or through artificial bone material (calcium phosphate or hydroxyapatite) and adding it to your jaw so that an implant can anchor itself deep into your mouth like a real tooth root. Processed pig, cow, or human cadaver bone can also be utilized.
What to Expect with Bone Distraction: A bone distraction is different from a bone graft in that it's a surgical procedure that induces the body to grow more bone at the site where it's needed the most versus putting bone material there and fusing it with your jaw. It involves using pins and screws to pull apart existing bone, which causes your body to grow more bone to fill in the gaps. If one of these procedures is needed before you can proceed to the actual dental implant procedure, it will probably take four to twelve months for the bone to be ready for grafting and implantation.
Traditional Method
The traditional method requires two procedures, with three to six months between each. The extra months are for the sake of allowing the patient to heal first.
Initial Incision: In the first procedure, a small part of your gums are cut where the implant will be placed (the tooth socket that the gum is covering). The cut is necessary in order to gain access to the tooth socket where your missing teeth used to be.
Cutting and Drilling: After the small gum incision has been made, your dentist will then drill right into the bone. This is for the sake of placing the metal implant or post itself into the hole in your bone. After implantation is complete, the incision on the gums is then stitched and then allowed to heal.
Healing Period and Second Procedure: After three to six months of healing has taken place, you can then procedure with the second part of the traditional dental implant procedure. This involves making a new cut to expose the implant. From there, a healing cap or collar is screwed atop the stud.
Healing Cap Removal: The healing cap is called as such because it's designed to induce healing of the surrounding gum tissue. After a few weeks have passed, the healing cap is then taken off.
Abutment and Crown Placement: The aforementioned abutment is now put into place for the sake of being the supportive element to the final crown. The abutment is necessary in order to ensure a tight fit for the crown that won't easily get dislodged due to human biting forces.
One Stage Process
Patients who are impatient with the long-haul wait times of a traditional dental implant procedure can avail of one-stage implant dentistry instead. This is sometimes used for implants, but its availability depends on the clinic or the dentist doing the surgery.
During this procedure, your dentist will place the implant, abutment, and a temporary crown or bridge all in one visit. The healing of the gum will have to go through an already completed implant setup with no healing caps involved.
On the bright side, the dentist won't have to do incisions and stitches over and over again over a three to six-month period. The again, this carries the risk of complications since traditional implants allow your body to better acclimate itself with the placement of the implant compared to a one-step dental implant procedure.
You will remain surprised anyone can get top surgery in Cuba with absolutely no difference in quality and the level of care is on par with what you would expect in the states. Cuban Doctors are clearly educated, and speak fluent English.
Need Cuban dentist contact right now? Click "Buy now" button to download the file with Cuban clinic. Dental Work in Cuba Contacts EUR 5.- ONLY (approx. U$ 5.05, CAD 7.50)
For dental work contacts in Varadero, Vinales, Holguin, Guardalavaca, Santiago de Cuba please enquire.
or drop us a line to drcubamd@gmail.com
As you can see few implantation surgery procedures can be done in one setting. If you already know how many times you will need to come to Havana for implantation to be finished Save with Best Air Fare
Orthognathical Surgery in Cuba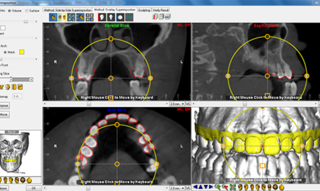 Many people question whether or not jaw surgery is cosmetic, but just because a procedure makes someone look better does not make it unnecessary or elective. Having an underbite, overbite, or facial asymmetry not only makes someone feel self-conscious about their appearance, it can cause physical pain, an inability to eat, or even more serious conditions such as sleep apnea. That's why jaw surgery should be provided before patients' problems develop into more expensive medical and dental problems later on in life. It's really much more realistic to think of jaw surgery as a medically necessary procedure than a cosmetic one.
The dental-maxillary-facial asymmetries are frequently caused by different alterations of anatomical bone structures like the chin, the maxilla and the jaw or combinations of these. These structures sometimes provoke serious mechanical and even aesthetic limitations to the patients.
Cuban clinics have a highly qualified professional staff, as well as necessary equipment to evaluate the patient. The clinics also plan the corresponding operation and even forecast the results in any type of dental-maxillary- facial asymmetry.
If you decide to be attended in a Cuban clinic for suffering any type of dental-maxillary-facial asymmetry, first you should apply for one of the two proposed evaluation programs (hospitalized or ambulatory). Once the evaluation is finished, the surgery program corresponding to the type of asymmetry will be processed.
Pathology
Operation
Hospitalization Private room(nights)
Hospitalization
Progressive Care(nights)
General Anesthesia

Price (CUC)

Dental-maxillary-facial asymmetries (hospitalization)
Evaluation, planning and prognostication of dental-maxillary-facial asymmetries (hospitalization)
2
NO

540.00

Dental-maxillary-facial asymmetries (ambulatory)
Ambulatory
NO

420.00

Dental-maxillary-facial asymmetries caused by the chin
Mentonoplasty with Osteotomy
7
GA

2663.00

Dento-maxillo-facial Disharmonies caused by the Maxilla
Osteotomy lefort I
9
1
GA

5003.00

Dental-maxillary-facial asymmetries caused by the jaw
Sagittal intraoral Osteotomy
9
1
GA

4503.00

Dento-maxillo-facial disharmonies caused by the Maxilla and Chin
Osteotomy lefort I, Osteotomy Sagittal intraoral, mentonoplasty
9
1
GA

6993.00

Dental-maxillary-facial asymmetries caused by the maxilla and the chin
Osteotomy lefort I, mentonoplasty
9
1
GA

5813.00

Dental-maxillary-facial asymmetries caused by the jaw and the chin
Osteotomy Sagittal intraoral, mentonoplasty
9
1
GA

5133.00

Dental-maxillary-facial asymmetries caused by the maxilla and the jaw
Osteotomy lefort I, Sagittal intraoral osteotomy
9
1
GA

6363.00

Dental-maxillary-facial asymmetries caused by the maxilla
Osteotomy lefort I with segmentation
9
1
GA

5683.00

Dental-maxillary-facial asymmetries caused by the maxilla
Upper segmental Osteotomy
9
1
GA

3503.00

Dental-maxillary-facial asymmetries caused by the maxilla
Lower segmental Osteotomy
9
1
GA

3003.00

Dental-maxillary-facial asymmetries caused by the maxilla

Upper and lower segmental Osteotomy
9
1
GA

4143.00

Dental-maxillary-facial asymmetries caused by the maxilla and the chin
Upper and lower segmental mentonoplasty
9
1
GA

4773.00