CUBA MEDICAL TRAVEL ADVISER & GUIDE
Finding the Right Doctor, Medical Clinic & Treatment in Cuba Self-Pay Patients Guide
The most inexpensive and highly effective method to get medical treatment in Cuba
Anyone who wants to get personal tailored treatment program by the right Cuban clinic or wants to learn exact costs, and how many days would one need to book for surgery and recovery has two options to choose from.
Anyone can try to drum up middlemen and pay what they say. However more inexpensive and highly effective method of getting the treatment in Cuba is to contact the medical clinic independently.
If you are seeking a physician consultation, we suggest that you send your complete medical history, along with any applicable x-ray films and laboratory test results via e-mail, fax or post-mail. Once a physician has reviewed your medical history, he will contact you about the recommended course of treatment and whether it is advisable to travel to Cuba for this kind of treatment.
Once you have determined that your treatment at Cuban center is appropriate, the clinic staff will schedule all your physician appointments including diagnostic and laboratory tests & procedures, as well as surgical procedures if necessary. Appointment availability depends on the nature and urgency of medical situation.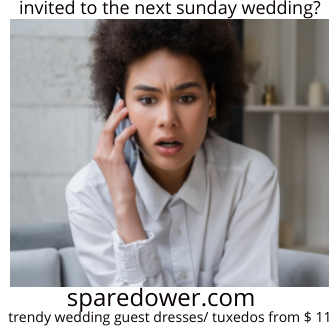 This website is geared towards those willing to get in touch with Cuban clinics on their own.
In our site you will find all the information you need to access the most varied medical treatments and tourism facilities in Cuba on your own independently.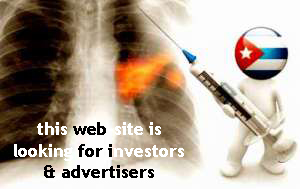 Foreign visitors will need a valid visa for entry into the country. There is no separate Cuban medical visa that is available, but a tourist visa is adequate to seek medical services in the country. But a visa is not the only requirement if you are entering Cuba to get medical treatment on your own.
Make sure you get prior to travel:
- Invitation / treatment programme from the clinic
- Visa o Mastercard accepted in Cuba
Invitation is the key point. Let's have a closer look at how one can get it.
LATEST CUBA MEDICAL NEWS:
20 Cubans undergo deep brain stimulation to fight Parkinsons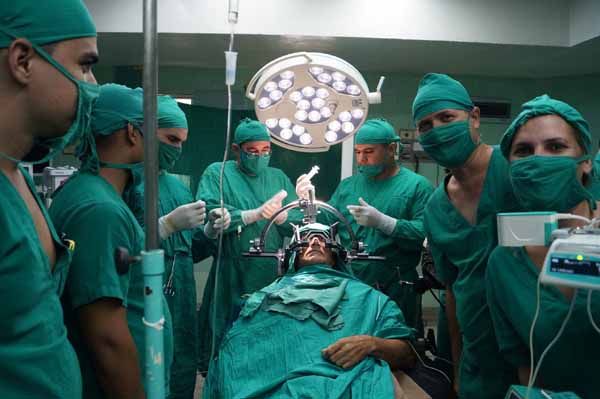 Twenty Cuban patients with Parkinson's disease underwent deep brain stimulation surgery, since this type of medical intervention was resumed in November 2016 in the city of Holguín. There is no cure for the disease, but certain medication (like stem cells) and brain stimulation can alleviate symptoms. Minimum access technique, considered among the stereotactic methods to attend patients with this condition, allows to reach deep structures of brain, select altered nucleus and act on it to improve clinical symptomatology.
Cuba registers new skin cancer medicine

After 20 years of research and clinical trials, Cuba's Havana-based Genetic Engineering and Biotechnology Center (CIGB) has developed a new medicine called "Heberferon." The injectable medication cures or reduces the size of malignant skin tumors and can prevent scaring from surgery in areas difficult to operate on such as the face.

U.S. scientists welcome Cuban lung cancer vaccine

The Washington-based Lung Cancer Alliance welcomes Cuban lung cancer vaccine to be tested soon in the United States through the work of the Roswell Park Institute. According to international media the therapeutic vaccine known as Cimavax EGF will soon enter the US and may benefit American cancer patients. "We believe that treatments should be available to all patients and that politics and geography should not prohibit the drug development process," reads a statement on the webpage of the Lung Cancer Alliance.
"The development of Cimavax is particularly exciting as it would represent a new class of therapeutics for lung cancer – a vaccine that primes the immune system, similarly to the flu shot or common childhood vaccines."
Risk of diabetic amputation reduced by more than 80 % with Heberprot-P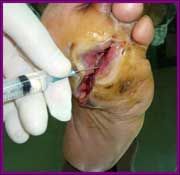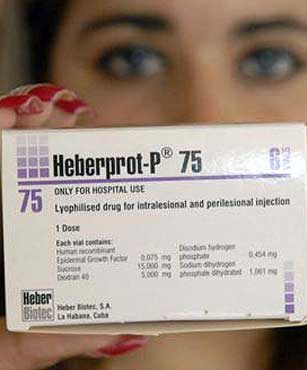 Since 2007, the Heberprot-P therapy has massively expanded in Cuba and is present in about 380 health centers. This novel drug has been applied to more than 55 000 Cubans and has diminished the relative risk of amputation for diabetic foot ulcers in Cuba in more than 81%. Some 243,000 people affected by diabetic foot ulcers from 23 countries have been treated with Heberprot-P. For more info see here.
Heberprot-P reaches European Union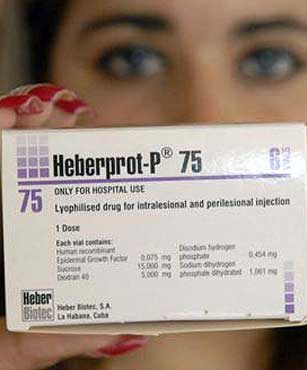 Slovakia will be the first country in the European Union (EU) to adopt the pharmaceutical, since it was launched on the international market over 10 years ago. Heberprot-p is the only drug in the world for the treatment of diabetic foot ulcers. The injection accelerates healing of lesions and reduces the risk of amputation of lower limbs in almost 80 percent.
Cuban medicine achieves over 95% heart surgery survival rate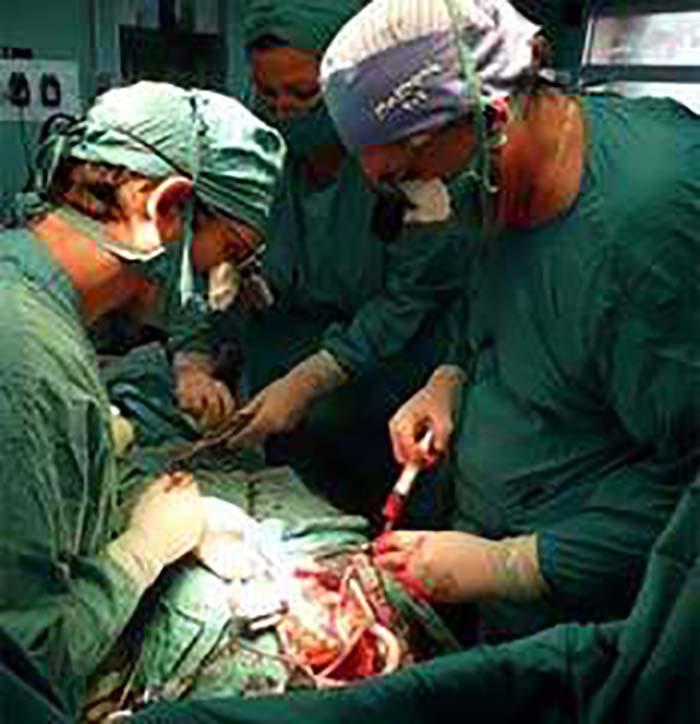 Cuba has achieved heart surgery survival rate of over 95%, including coronary and vascular operations and those linked to congenital heart defects, a figure which places the island among the most advanced countries in this field. More on heart surgery in Cuba.

Hemorrhoids can conceal rectal cancer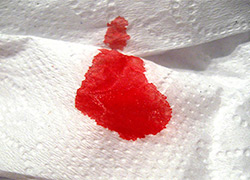 A disadvantage in rectal cancer is the fact that hemorrhoids can conceal the disease. This is because the symptom of blood in stools, which is one of the most important indications of cancer, is generally thought to be due to hemorrhoids and, as a result, people tend to be completely unaware that changes in defecation are signs of a disease that can result in death. Colonoscopy is a must for those aged over 50.
Hebervital. New first-line stimulant factor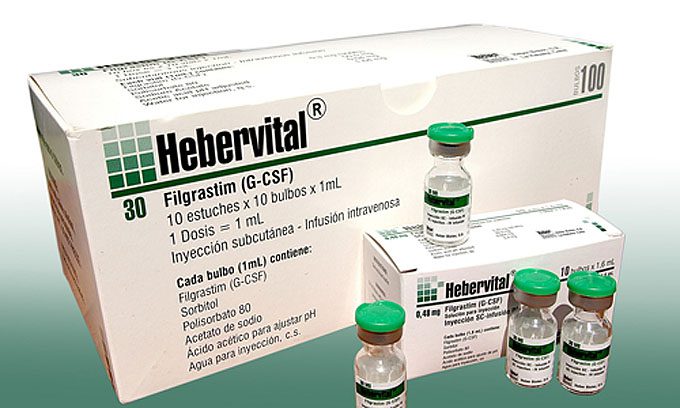 Hematologists, oncologists, orthopedists, dentists, intensive care specialists and others announce advantages and further clinical research of Hebervital that is applied in Cuban National Health System with notable benefits in different pathological processes. Developed in Cuba, Hebervital is used in patients receiving chemotherapy, radiation therapy, bone marrow transplants and immune-depressed persons, experts say.
First U.S. managed Sheraton Four Points in Cuba in over 50 years, began operating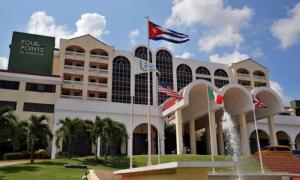 Havana's newly named Four Points by Sheraton, the first U.S. managed hotel in Cuba in over 50 years, began operations in the capital's Miramar neighborhood. The establishment formerly known as the Hotel Quinta Avenida is the first of its kind since 1959.

Cochlear implants in Cuba. 431 patients benefited since 2005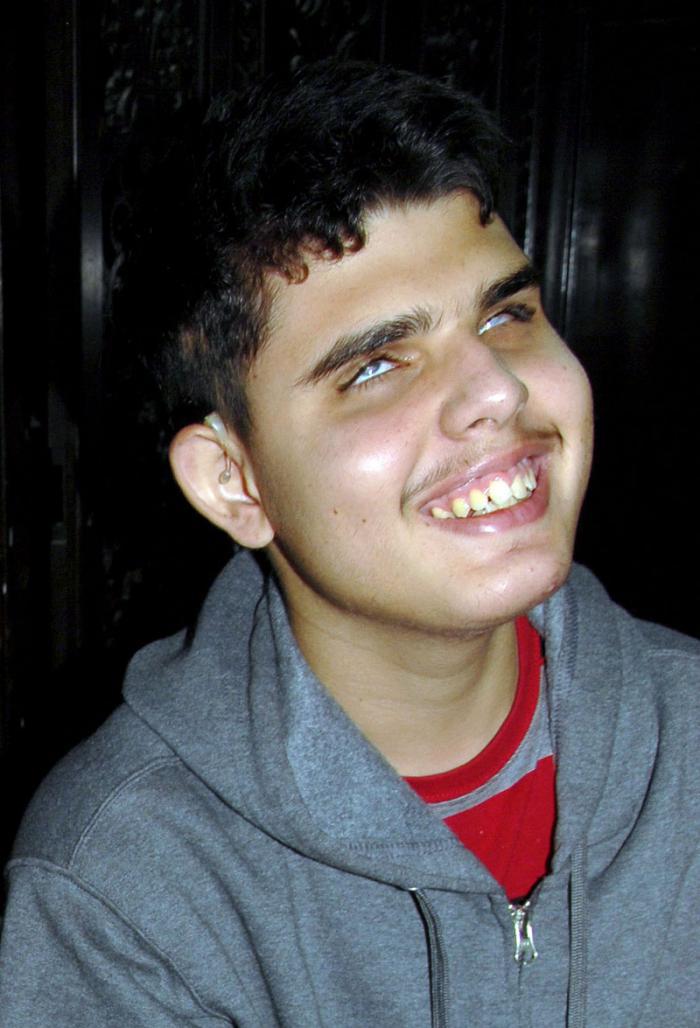 Many deaf-blind people have benefited from the Cuban Cochlear Implant Program, since the first of these advanced technology surgeries was performed at Havana's hospital, and in coordination with the Cuban Neurosciences Center, an institution that inspired these procedures on the island. In order to place a cochlear implant, surgery is performed passing through the temporal bone of the skull, which allows direct access to the inner ear. Once there, a device is installed that emits electrical signals directly to the ear. Between 5% and 10% of patients suffer complications in this kind of surgery in developed nations. Cubans are below that 5%. It is the result of multidisciplinary work.
It's nothing difficult to find economic accommodation in Cuba.
U$ 20-25 per night casa particular can be easily booked
To obtain an invitation/ treatment program description from a Cuban clinic international travelers are expected to get in touch with the clinic directly or through any competent entity, which is responsible for sourcing medical treatments and healthcare in Cuba for international travelers and submit medical history and all meaningful data for medical consultation and assessment and wait for reply. After a particular case is deliberated by Cuban physicians about diagnosis and treatment the patient is replied with a detailed description of treatment program with its almost final cost for patient's consideration. Which the patient accepts or not. Medical history of patient processing and assessment is free of any charge. Nowadays, there is a global tendency to design travel programs for the health care. "DOCTORCUBA" presents to its clients a wide range of medical treatments from the Cuban Health and Tourism system, internationally acknowledged for its qualities.
The professional training of the Cuban human resources, the variety of treatments designed by prominent Cuban scientists, the advanced equipment and technology of the facilities, a secure environment from the social and epidemiological point of view, the attractiveness of the touristic places of the island and its privileged geographical situation makes Cuba an easy-access destination during all the year.
If you are interested in any of the medical programs that are offered herewith, please don't hesitate to contact us.
Speak español or visited our forum? Can get without middlemen
Cuban doctors are known throughout the world for their expertize and specialization. They not only receive extensive training experience, but are also exposed to medical practices at international destinations due to trade agreements with South American and Caribbean countries. All the doctors and support medical staff are abreast with the latest developments in the field of medicine and heavily invest time in research, especially in the field of epidemiological studies and biotechnology. Doctors in the country have a community approach to medicine and are involved in making house calls in the afternoons while attending Cuban hospitals and clinics in the morning. Treatments here are of superior quality and are administered with utmost attention and care. The medical infrastructure of the country boasts of the most technologically advanced equipment and set up that makes it possible for the qualified doctors here to provide specialized medical services and procedures like oncology (cancer treatment), urology, transplantology, infertility treatment, cosmetic/plastic surgery, retinitis pigmentosa, dental care, orthopedics, neurology, vitiligo, psoriasis, alopecia, skin care (dermatology) and many more. In practice there are just a few hints any foreign patient should follow to access medical treatment in Cuba.
As a matter of fact Cuban medical personnel has a good level of English. However we suggest to translate the first application to a Cuban clinic into Spanish in get better chances to be attended.
The "must have" for a foreign patient in Cuba
Cuba is favourably located for easy accessibility in the Caribbean region between the two continents of North and South America, besides being very close to the European continent. Traveling to the island from most locations in these continents only takes just a few flight hours. This gives medical tourists an option of receiving immediate medical care without having to travel across half the world to other popular medical tourism destinations. Nevertheless before buying an air ticket to Havana


check:
invitation for treatment / treatment programme / description by Cuban clinic

Visa or Mastercard issued by a non US bank (US affiliated bank) or sufficient amount in cash. Besides recent relaxation of ties with the USA there is still one giant catch: the embargo against Cuba still remains in place. So that check with your bank if your card can be processed in Cuba.
However invitation by the clinic is apparently crucial for a medical traveller to Cuba. See below how one can get it step by step.
How to get to a Cuban clinic for treatment from abroad. A step by step guidance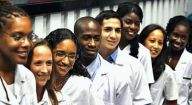 Collect relevant extracts from your medical history and all meaningful data. If it's your first experience with Cuba we'd suggest translate some relevant extracts into Spanish. We strongly advice the medical history you submit be taken by a professional physician. The amount of data must be sufficient in order Cuban medical consultation could evaluate your state.
Translate your medical history into Spanish. No doubt your application will be correctly processed in English too. However if you need a prompt response or apply for the "second opinion" of Cuban medical consultation team make sure the data you transmit can be easily understood by professionals.
Contact the clinic. Though internet in Cuba still leaves to desire better it doesn't fail in major hospitals so that don't hesitate to send e-mail to the clinic of your choice. The message should explain the situation and what you are seeking. They recommend you attach a summary of the clinical history of the patient and the steps that have been taken. There is a group of three doctors that receives the e-mails and pass them on to where they should go. If you have chosen a correct clinic soon you will be contacted by its staff and probably asked to send more data in order they could make their judgment.
Speak español to travel on your own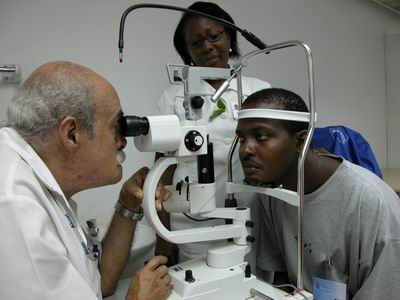 Quality of medical education on the island is excellent, as students carry out residencies from the first year of their studies, beginning with nursing procedures and then undertaking rotations of different lengths in various medical specialties. Cuban hospitals and clinics are increasingly catering to the needs of medical tourists establishing special rooms for them. Many of the hospitals in the country are certified by the International Organization for Standardization for their excellence in hospital management, cleanliness, hygiene, environment and general practices. These medical institutions provide specialized care at affordable costs in the areas of eye surgery (ophthalmology), cardiology (heart surgery), skin care (dermatology), neurology, cosmetic/plastic surgery, addiction treatments, orthopedics and many more.
Find Havana hotels only $5 away by taxi from your clinic
The Centre of Placental Histotherapy address is: Calle 18 No. 4302 e/ 43 y 47. Miramar. Playa. Ciudad de la Habana. Cuba, tel:(+53 7) 204-2524, 204-7451, 204-7452, 204-1756. Take a look at hotels nearby. However it's nothing difficult to find more economic accommodation in Havana. U$ 20-25 per night casa particular can be easily booked.
This year best singles only party week in June in Varadero
Cuban healthcare system also has made space for alternative and complementary medicine including acupuncture, homeopathy, aromatherapy and spas. Traditional medicine has been a part of the Cuban culture for a long time.